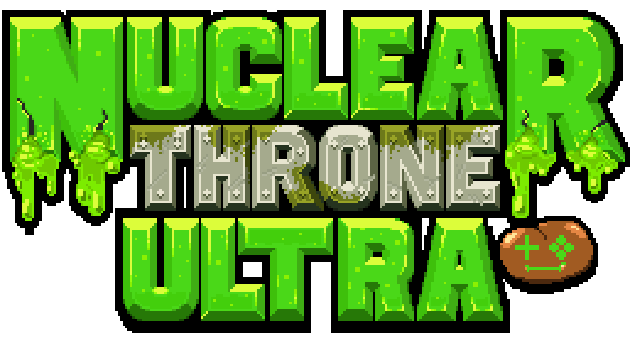 Nuclear Throne Ultra Mod
A downloadable mod for Windows
Update 29 Version 0.120
All previous update videos:
https://www.youtube.com/playlist?list=PLp-rcSH3qUe...
This is a mod based on update 19 of Nuclear throne. That is a very old version of Nuclear Throne. However I have updated the game to include almost everything from the retailed released game. This mod also includes 4 Ultras for each character instead of two. Ultra mod adds a lots of characters a total of 26 characters! 104 Ultra mutations for you to try out. You don't get these characters right away though, you'll have to unlock them. There are a lot of unlockable that award you for doing some crazy things (Like playing with 400% screen-shake). There is a cheatcode though if you want to skip unlocking things.
Of course there are a whole lot of varying weapons a total of 375. The mod also includes a couple of new mutations, and changes/ adds on to some considered bad mutations. You'll have to find these in-game yourself though.
Secrets and areas. Ultra mod adds a secret alternative are for every single main area in the game. It also adds a couple of completely new areas and some secrets.
In Ultra mod you can upgrade your weapons with modifications. These modifications can range from giving you more radiation (exp) to a higher fire rate, homing ability or exploding projectiles.
Game modes! When you are bored of the regular game you can unlock try to unlock gamemodes and have an interesting (and sometimes unbalanced) take on the game. Gamemodes includes things like: changing all HP in the game to 1, giving you a robot that shoots for you but you are not allowed to shoot, having only one weapon of your choice, getting a random weapon every kill etc.
Skins can also be unlocked. The ultra mod has three skins for every single character. Skins can be unlocked. These unlocks can be quite challenging or just plain fun. That is 52 skins for you to unlock.
There is much more but you'll just have to play it to find out!
For more regular updates you can follow me on twitter or get on the ultra mod discord! The update 24 changelog can also be found there!
Since Update 6 the installation is changed please read the install instructions
You need Nuclear Throne for this mod to work!
Download
Click download now to get access to the following files:
NuclearThroneUltraMod_29_0.120.zip
150 MB
Old school First version
85 MB